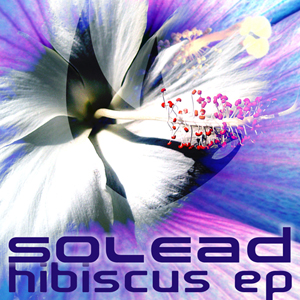 supported by : Dubfire, Stephan Bodzin, D-nox, Jamie Stevens, Kasey Taylor
Bus records is so proud to present Solead "Hibiscus EP"
a complete release cooked from different ingredients as house, tech house and techno.
Original is from no other than the french groove master Solead, remixed by the fantastic kiwi's Fiord,
half Australian half Csech uprising duo Shades of gray and our own frenchy D-sens.
--
style: Techouse / Techno / Proghouse
Exclusive pre Release date: 29 April 2010
Beatport
Release date: 14 May 2010
i-tunes
Juno download
Track it down
and at your favorit music retailer
DJ feedback

stephan bodzin (techno)
yeah. i like the fiord remix!
---
dubfire (sci tec)
downloading.. thanks
---
jamie stevens (infusion)
sweeet! shame it arrived a bit late but this is a masterful package!
Brilliant and destined to be played to death by me! support!"
---
d-nox (sprout music)
original for me. thats my groove yeahhh
---
jim Rivers (four:twenty/renasissance)
fiord mix for me here...low slung tech funk!
---
Kasey Taylor (Vapour Recordings)
Orignal and Fiord mixes for me thanks... Top stuff...
---
Lewis Ryder (Bigger Deer Recs / Space Ibiza)
All tracks are great! I'm sure I'll find places for them all in my sets :-)

Solead comes with a non-usual tribal tech house sound compare to there tropical house previously released tunes, a dark tribal vibe selected by Bus records for its tipical unusual atmosphere.
-
Fiord remix is remarkable for the production level, half way from tech house and prog house, this remix explores the Fiord sound incredible dimension with a sub bass driving process and their usual intelligent groove, watch out for the break in the middle of the track that bring crowd out of their shell to scream and shout their pleasure.
-
Shades Of Gray 's remix is a tipical tribal house tune, fullfilled of deep house elements, sensational groove and an emotive wonderfull melody that gives a new and fresh color to this track.
--
D-sens comes with a stormy peak time techno remix, a new direction for this track bringing the energy to another level, with his usual crystal clear production and incredible detailed work around this remix.

Links:

http://www.myspace.com/solead
http://www.myspace.com/fiordnz
http://www.myspace.com/shadesofgraysounds
http://www.myspace.com/dsenslunaspice
Video:



www.bus-records.com
Mastered by Préférence Mastering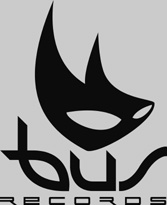 www.bus-records.com
myspace.com/busrecords