| | |
| --- | --- |
| 1- Stu Altik rmx "Life is a bitch" | |
| 2- Stu Altik rmx "On the edge " | |

Bus records is proud to present Stu Altik, a new comer in the electro minimal scene but not in the electronic panorama....

Pierre Delort is born in France in 1982. He started music at the age of 13 when he discovered computer music. As a really big music fan he listened to all sort of electronic music : techno, jungle, house, bigbeat, trance, which forged him a really eclectic ear. Also a rock from the seventies and the eighties amateur, he began working with a rock band called Krysalis, at first helping them with sound engineering, then joining the group as a keyboard player in 2002. Active member of the French electro underground scene since then, Pierre played in many clubs in Paris and over Europe with his different projects. He had been friend for a few years with Wilfried, another very active member of the electro scene in Paris when they started the Krugger Flaps project. Pierre has also a very active background on the world trance scene. Founder of the Principles of Flight project, along with Remy Maurin, in 2004, their first album " Night Time Lullabies" came out in december 2006. Since summer 2004 they have been touring all over Europe. During winter 2007 Pierre decided to start a new solo project, more techno/minimal oriented :
Stu Altik.
---
let's dj speak about it :
Jamie Stevens - Infusion - Australia
GREAT stuff!!!
Loving Life Is A Bitch.... will play this a hell of a lot. thanks so much!
DJ Taucher - Additive/Scuba/Avalanche/soundworx.tv/sunshine-live.de - Germany
another burner in your this week release package , a must have in my trackchoise braindiving yeah
Luke Porter - pressure.net.au/circulated.net - Australia
Excellent, Really into this
Norihiko Kawai - Posivision - Japan
1.Life is a bitch: be best open air party!
was used on last weekend @soft tokyo,audience ask me, comfortable electrick down beat groooove.
2. On the edge: gooood acid taste,monster track! stir up strong emotions.
truly exceptional!!!

Dj Tolis Q - Quantized / Kumquat tunes / GU / Plusquam - Greece
This is a realy cool release!!! Thankxx for sending out. ''Life is a bitch'' is a mindblowing track ! Great atmosphere and groovy, solid production! Fits my sets 100%
Hyline
A&R Jetlag Digital / Adult Music / Friskyradio/ Mannover / BIT Records Mexico / Atlant Digital - Germany
Rating: 10 , Excellent
I LOVE THIS HOT SHIT

---
style: minimal, techno, electro
Exclusive pre Release date: 07 May 2008

Beatport
Release date: 04 June 2008
i-tunes
Juno download
DJ Mag download
Track it down
and at your favorit music retailer


www.bus-records.com
Mastered by Préférence Mastering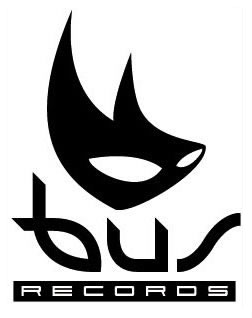 www.bus-records.com
myspace.com/busrecords