| | |
| --- | --- |
| 1- Life is about "Stu Altik rmx" | |
| 2- Flip side "Urban Monkeys rmx" | |
| 3- Ce genre "Prime Time rmx" | |
| 4- Flip side "D-sens rmx" | |

Bus records is proud to present our first release of 2008, a remix compilation of the best 2007 tunes remixed by the winners of our last remix competition and our two main act Prime Time and D-sens.

First remix to be picked up was from French producer Stu-Altik, new comer on the minimal electro scene he is not on producing electronic music, evolving under few project names his main work on the psytrance scene with his moniker Principles Of Flight is world wide acclaimed by the biggest artists of this scene putting them on the top of producers over the past years, he is also electro producer under the name "Krugger Flaps" with Wilfried Decaester. He present his remix of "Life is about true signal" that was our first release, an minimal twisted electro remix that will for sure surprise many djs and listener by the quality of the production and the sickness of his idea of what is remixing a track to bring it to another dimension.

Second remix is coming from Australians Urban Monkeys, techno minimal edit of Prime Time hit "FLip side" that was our best release of 2007, another taste for this killer track, if u miss it don't miss this one as it bring a bit of freshness to this excellent tasty minimal drive.

We added to this release Prime time's remix of D-sens last release on Bus "Ce genre de filles", this electro techno track is now entering the minimal world with the touch of frenchies incredible uprising band Prime time, never boring always attractive this remix brings u deep into the world of dark and fatness.

Last track is D-sens 's remix of Prime Time hit "Flip side", a bit of twisted electro techno spice into this French cooked minimal.
---
let's dj speak about it :
Jamie Stevens - Infusion - Australia
Mate, I bought the Stu Altik mix of "life is about true signal" a few weeks ago on Beatport. Killertune!!!
Charles - Solead - Solead music - France
" The Stu Altik rmx is going well! nice flow and clear sound make the whole track evolving deeply into great atmospheres, for me the best track of this EP! Nice to see again 4 very different tunes in one same release, i like it! Charles @ Solead "
Dj Ondrej - Kumquat tunes - Switzerland
"Very nice package ! My favorite tracks are :Prime Time - Flipside (D-sens rmx) and D-sens - Cegenredfilles (Prime Time rmx). Thanks for this. Cheers Ondrej"
Dj Mish - Tree Hand / Chillosophy Music - Mexico
"Stu-Altik rmx is definetely my favorite!! A strong and fat techno / trance crossover! Will play for sure... D-sens rmx would be my second choice from this ep, nice sounds and playful groove. I find the bass a bit fuzzy, but it all depends on tastes. Both Urban Monkey and Prime Time remixes are too simple for me."

Dj Garrett - www.djgarretts.com- USA
"Thanks for the tracks! Great stuff, especially the D-Sens tracks."
---
style: minimal, techno, electro
Release date: 12 March 2008

Beatport
i-tunes
Juno download
DJ Mag download
Track it down
and at your favorit music retailer


www.bus-records.com
Mastered by PrÈfÈrence Mastering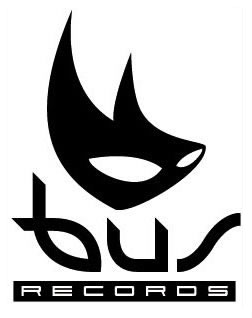 www.bus-records.com
myspace.com/busrecords